Current:

IDC Unveils Visionary Theme for 2024 Middle East CIO Summit as It Prepares to Explore the Reality of an 'AI Everywhere' World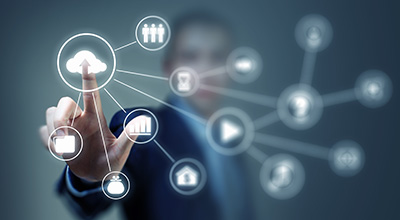 Publication date: 25 Oct 2023
IDC Unveils Visionary Theme for 2024 Middle East CIO Summit as It Prepares to Explore the Reality of an 'AI Everywhere' World
Contact
For more information, contact:
Dubai – Recent breakthroughs in the realm of generative AI (GenAI) are reshaping the technological landscape at an unprecedented rate, with International Data Corporation (IDC) forecasting that annual worldwide spending on AI-centric systems will exceed $300 billion by 2026.
In this era of GenAI-driven disruption, IT leaders find themselves taking on increasingly strategic and collaborative roles. Reporting structures have evolved, and mandates have expanded, placing CIOs at the forefront of organizational transformation. As AI becomes deeply embedded in services, products, and experiences, IT leaders will play a crucial role in ensuring its seamless integration into the fabric of everyday life.
Against this rapidly evolving backdrop, the IDC Middle East CIO Summit returns to Dubai on February 21–22, 2024, to redefine digitalization strategies for an 'AI Everywhere' future. Addressing the theme 'The Future of IT: Rethinking Digitalization for an AI Everywhere World', the IDC Middle East CIO Summit 2024 will explore this pivotal shift in the IT landscape and share essential guidance on navigating AI's transformative influence across industries.
"Embracing an 'AI Everywhere' mindset is no longer a choice but a necessity for organizations aiming to maintain competitive parity," says Jyoti Lalchandani, IDC's group vice president and regional managing director for the Middle East, Türkiye, and Africa. "Forward-thinking governments and digitally savvy entities are prioritizing AI to drive digital innovation, enhance customer experiences, and optimize operational efficiencies."
The IDC Middle East CIO Summit 2024 will showcase proven best-practice strategies for establishing data-centric platforms, migrating to cloud infrastructure, governing cloud economics, redefining security and digital trust, and investing in skills development. The summit will provide a vital platform for IT leaders to comprehend their evolving roles in an AI-infused landscape. Expert guidance will be shared on navigating challenges, adapting to shifting business environments, and crafting innovative solutions.
Discussions will cover everything from performance and growth to engagement, safety, security, ethics, and sustainability, addressing diverse topics such as:
• Orchestrating Digital Infrastructure
• DevOps Strategies
• Predictive Analytics Strategy
• Enterprise IT Transformation
• Leveraging Low-Code/No-Code Platforms
• Omni-Experience Transformation
• Cybersecurity Policies, Regulations, and Compliance
• Technology Buyer Trends
• Application Modernization Strategies
• AI and the Tech Revolution: Are Your Foundations Ready for Change?
• Effective Hybrid Cloud Deployment
• Sustainability Is Not Just a CEO Agenda: How Do You Measure It?
• Creating a Digital Resilient Enterprise
• Tech Architectures for Success
The IDC Middle East CIO Summit 2024 will host the region's most influential tech leaders, experts, and visionaries. To learn more about this transformative experience, please click here or contact Sheila Manek at smanek@idc.com / +971 4 446 3154. You can also join the discussion on social media using the hashtag #IDCMECIO.
About IDC
International Data Corporation (IDC) is the premier global provider of market intelligence, advisory services, and events for the information technology, telecommunications, and consumer technology markets. With more than 1,300 analysts worldwide, IDC offers global, regional, and local expertise on technology, IT benchmarking and sourcing, and industry opportunities and trends in over 110 countries. IDC's analysis and insight helps IT professionals, business executives, and the investment community to make fact-based technology decisions and to achieve their key business objectives. Founded in 1964, IDC is a wholly owned subsidiary of International Data Group (IDG), the world's leading tech media, data, and marketing services company. To learn more about IDC, please visit www.idc.com. Follow IDC on Twitter at @IDC and LinkedIn. Subscribe to the IDC Blog for industry news and insights.
IDC in the Middle East, Türkiye, and Africa
For the Middle East, Türkiye, and Africa region, IDC retains a coordinated network of offices in Riyadh, Nairobi, Lagos, Johannesburg, Cairo, and Istanbul, with a regional center in Dubai. Our coverage couples local insights with international perspectives to provide a comprehensive understanding of markets in these dynamic regions. Our market intelligence services are unparalleled in depth, consistency, scope, and accuracy. IDC MEA currently fields over 130 analysts, consultants, and conference associates across the region. To learn more about IDC MEA, please visit www.idc.com/mea. You can follow IDC MEA on Twitter at @IDCMEA.
Coverage