Current:

2022 Asia/Pacific* Hardcopy Peripherals Market Recorded the Highest Annual Growth Achieved since 2010, Finds IDC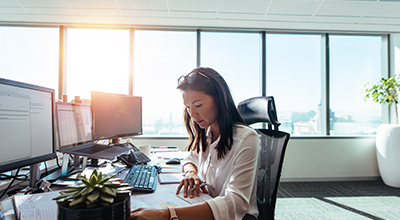 Publication date: 13 Mar 2023
2022 Asia/Pacific* Hardcopy Peripherals Market Recorded the Highest Annual Growth Achieved since 2010, Finds IDC
Contact
For more information, contact:
Asia/Pacific* Hardcopy Peripherals (HCP) market sees both year-over-year (YoY) and quarter-on-quarter (QoQ) growth for the third consecutive quarter in 4Q22
SINGAPORE, March 13, 2023 – According to the IDC Worldwide Quarterly Hardcopy Peripherals Tracker, the HCP market in Asia/Pacific* recorded close to 10 million units shipped in the fourth quarter of 2022, an immense 18.5% growth from 8.43 million units a year ago. This also marked the region's highest YoY growth achieved throughout the past four quarters, and the third consecutive quarter of reporting YoY growth in 2022. Market growth sequentially was also at a record high of 22.1%. Compared to 2021's full year shipment, the market saw a 6% growth in 2022, which was the highest annual growth achieved since 2010. As industries recover post-pandemic, HCP unit shipments benefitted from a pickup in both supply capacity and demand in developing countries.
Instrumental to this growth were the shipments of Inkjet printers in the region, which sustained strong YoY growths in the second half of 2022, even when other products saw declines. The China market, which holds the largest share in the region, reported an 85.1% YoY growth in Inkjet. Aside from a restored supply situation, this growth was attributed to a significant contribution by the consumer segment, especially in ink cartridge printers. Soon after the easing of epidemic policies, there was a surge in demand in Q42022 when employees had to work from home following a spike of high fever cases. Across the region for the year of 2022, Inkjet also reported a 17.7% annual growth, in which some of the bigger markets such as India and Indonesia witnessed double-digit YoY growths in the past few quarters, driven by economic recovery from the pandemic. On the other hand, although Laser had a strong quarterly growth of 14.4%, the region observed a slight YoY decline of 0.7% in Q42022 and an overall annual decline of 3.2% in 2022. Only A3 and A4 color segments grew YoY this quarter, mainly driven by pent-up demand and spending from the government sector.
"Looking ahead, we are not expecting consumer demand growth in China to continue for the long term, just as the rest of the region has been seeing a better outlook in commercial segment ever since countries emerged out of the pandemic. Nevertheless, demand for printing will saturate along with the adoption of inevitable document workflow changes," says Sok Yan Leong, Market Analyst at IDC Asia Pacific.
Top Three (3) Home/Office Printer Brand Highlights:
1. HP retained its position as market leader in 2022. Growth was achieved in countries like Australia, Philippines, China, and Taiwan in Q42022, following strong end user promotions along with backlog and project fulfilment as it closes its financial year.
2. Canon focused its 2022 promotional efforts on Tmall platform in China, which benefitted its inkjet performance in Q42022. Besides that, Ink Tank series printers were also a particular focus in sub-regions to achieve growth, while improved demand for A3 supported Canon's Laser market.
3. Epson ranked third in the region but secured its position as the top 1 Inkjet brand outside of China. Other than a considerable supply recovery in Q42022, Epson managed to capture the increased consumer demand in China and increased commercial demand from more tender activities in the region, with Indonesia being one of its largest growing Inkjet markets.
"As a strong rebound was witnessed in 2022, we are anticipating an upward market trend to be spilled over to the first half of 2023 and eventually be softened towards the end of the year. Ink Tank products are increasing in prominence as we see a growing trend of SMBs and SOHOs shifting their preference from entry level Laser to Ink Tank, whereas demand for Ink Cartridge continues to see a downtrend with shrinking home printing usage. Laser products would be affected by gradually weakening demand from the commercial segment as companies progressively move towards digital at scale," says Yi Karl Tai, Market Analyst at IDC Asia Pacific.
For more information on this IDC tracker, contact Sok Yan Leong at syleong@idc.com. For media inquiries, contact Michael de la Cruz at mdelacruz@idc.com  or Miguel Carreon at mcarreon@idc.com.
*Asia/Pacific excluding Japan
-Ends-
About IDC Trackers
IDC Tracker products provide accurate and timely market size, vendor share, and forecasts for hundreds of technology markets from more than 100 countries around the globe. Using proprietary tools and research processes, IDC's Trackers are updated on a semiannual, quarterly, and monthly basis. Tracker results are delivered to clients in user-friendly excel deliverables and online query tools.
About IDC
International Data Corporation (IDC) is the premier global provider of market intelligence, advisory services, and events for the information technology, telecommunications, and consumer technology markets. With more than 1,300 analysts worldwide, IDC offers global, regional, and local expertise on technology and industry opportunities and trends in over 110 countries. IDC's analysis and insight helps IT professionals, business executives, and the investment community to make fact-based technology decisions and to achieve their key business objectives. Founded in 1964, IDC is a wholly-owned subsidiary of International Data Group (IDG), the world's leading tech media, data and marketing services company. To learn more about IDC, please visit www.idc.com. Follow IDC on Twitter at @IDCAP and LinkedIn. Subscribe to the IDC Blog for industry news and insights.
Coverage