Current:

IDC Opens Nominations for the 7th Future Enterprise Awards for Australia and New Zealand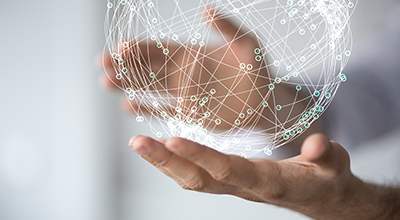 22 Feb 2023
IDC Opens Nominations for the 7th Future Enterprise Awards for Australia and New Zealand
SYDNEY, AUSTRALIA, February 23, 2023 – IDC forecasts that spending on digital technology by organizations will grow at 8x the economy in 2023, while spending on digital technologies is forecasted to rise to $2.8 trillion globally by 2025. With 95% of organizations already seeing the need to adopt a digital-first strategy, the digital business era is certain.
Last year's Future Enterprise Awards for A/NZ IDC honored organizations and individuals who were pioneers and leaders in their transition from purely digital transformation (DX) to a digital business approach. GWA Group, Virtus Health, My Plan Manager, and Great Western Water (GWW), among other prestigious organizations, were recognized by IDC for their exceptional digital innovations and leadership in 2022.
"The Future Enterprise is IDC's vision for how organizations must operate and invest to participate in the digital business era. This year I'm looking forward to see how organisations are building their digital business platforms and communicating to stakeholders on their digital identity and strategy," says Linus Lai, Chief Analyst and Digital Business Research Lead at IDC A/NZ.
NOMINATE NOW . Click on the link or scan the QR code to nominate your projects and leaders.
In its 7th year, IDC Future Enterprise Awards (FEA) categories feature the nine core Future of X awards along, two categories for business leaders, and six special awards, bringing the total to 18 award categories, namely:
- Best in Future of Connectedness
- Best in Future of Customer Experience
- Best in Future of Digital Infrastructure
- Best in Future of Digital Innovation
- Best in Future of Industry Ecosystems
- Best in Future of Intelligence
- Best in Future of Operations
- Best in Future of Trust
- Best in Future of Work
- CEO of the Year
- CIO/CDO of the Year
- Future Enterprise of the Year
- Special Award for Digital Resiliency
- Special Award for Sustainability
New Special Awards for Asia/Pacific in 2023:
- The Special Award for Digital Native Business (DNB) will recognize DNB organizations (start-ups, scale-ups, and Unicorns) that have made significant breakthroughs in the marketplace, disrupting and transforming markets and industries through the creation of highly innovative and competitive products, services or business models to compete in the digital-first world.
- Special Award for Smart Cities – Best in Citizen Wellbeing will recognize outstanding citizen engagement in a smart city environment that resulted in increased access to healthcare, seamless educational system, and access to government services to citizens irrespective of their location. 
- Special Award for Smart Cities – Best in Connected City will recognize the best in connecting various citizen-services in a smart city environment, supported with related infrastructure, harnessing the power of technologies, to result in citizen experience enhancement. 
- Special Award for Smart Cities – Best in Digital Policies – Digital policies in a smart city environment refers to the regulatory aspects that shape and control the administrative functions enabling the deployment of various services through digital platforms. This award will recognize the organization with the best such system of approach, with strict adherence to compliance, and better administrative control over civic engagement efficiencies that in turn lead to more inclusive societal and economic development.
All nominations must be submitted on or before 16 June 2023 for all categories. Nominations are open to end-user organizations in both private and public sectors. Nominations made by 3rd parties must include relevant contact details of the nominated organization so that the assessment can be completed. Visit the site HERE for more information on the nomination criteria.
IDC's Future Enterprise Awards follows a two-phased approach to determine country and regional winners. Each nomination is evaluated by a team of local and regional IDC analysts against a standard assessment framework based on IDC's Future Enterprise taxonomy. All country winners will qualify for the regional competition to be decided by a panel of judges comprising IDC analysts, industry practitioners, thought leaders, and academia around the globe.
Last year, IDC Future Enterprise Awards had a total of 1,071 nominations received from 707 unique end-user organizations across Asia/Pacific. IDC's 2022 Future Enterprise Award winners for A/NZ are:
- Increased Flexibility and Scalability for Contact Centre Operations Project by GWA Group | Best in Future of Digital Infrastructure.
- Precision Fertility Digital Platform by Virtus Health | Best in Future of Intelligence
- Deeper automation by My Plan Manager | Best in Future of Operations:
- Cyberball - 'Gamifying' cyber security awareness by Greater Western Water (GWW) | Best in Future of Work.
The winners for the regional IDC Future Enterprise Awards 2023 will be announced at the IDC DX Summit 2023 Asia/Pacific in-person in Singapore and via livestream through IDC's game-changing virtual events content hub, IDC Arena. The IDC DX Summit series will run from September to October 2023.For more information visit www.idcdxawards.com.
For more information about IDC Future Enterprise Awards, contact Vanessa Ong at vong@idc.com. For media inquiries, contact Michael de la Cruz at mdelacruz@idc.com  or Miguel Carreon at mcarreon@idc.com.
-Ends-
About IDC
International Data Corporation (IDC) is the premier global provider of market intelligence, advisory services, and events for the information technology, telecommunications, and consumer technology markets. With more than 1,300 analysts worldwide, IDC offers global, regional, and local expertise on technology and industry opportunities and trends in over 110 countries. IDC's analysis and insight helps IT professionals, business executives, and the investment community to make fact-based technology decisions and to achieve their key business objectives. Founded in 1964, IDC is a wholly-owned subsidiary of International Data Group (IDG), the world's leading tech media, data and marketing services company. To learn more about IDC, please visit www.idc.com. Follow IDC on Twitter at @IDCAP and LinkedIn. Subscribe to the IDC Blog for industry news and insights.
Coverage