Current:

Indonesia's Smartphone Market Ended 2022 Down 14.3%, IDC Reports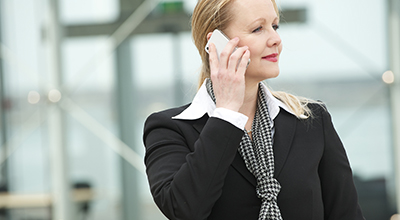 15 Feb 2023
Indonesia's Smartphone Market Ended 2022 Down 14.3%, IDC Reports
JAKARTA, February 15, 2022 — Indonesia's smartphone market declined for the first time after 13 years of growth, as it dropped 14.3% year over year (YoY) to 35 million units in 2022 according to International Data Corporation's (IDC) Worldwide Quarterly Mobile Phone Tracker. The decline completely wiped out growth from the past three years, as market size came down to 2018 – 2019 levels. In 4Q22, the market declined 17.6% YoY, accompanied by a 3.9% quarter over quarter (QoQ) growth, reaching 8.5 million units. The quarterly growth was mostly driven by product releases and promotional efforts, although consumer demand was still subdued.
Both supply and demand forces added significant pressure in 2022, with supply chain hindrances being the more prominent force in 1H22 and declining consumer buying power taking over in 2H22. Economic factors like inflation had a significant impact on consumer spending power, especially among low-income groups that prioritized essential goods first. On top of that, there is a shift in spending to other areas such as travel as people go back to their pre-pandemic activities.
In terms of price segments, devices in the <US$200 category still dominated the market in 2022, contributing around 74% of Indonesia's overall smartphone market. This segment was also the most affected in 2022, as it shrank 19.8% YoY, primarily affected by the aforementioned factors. On the other hand, the Mid-range (US$200<US$400) and Mid-to High-End (US$400<US$600) segments grew at a combined rate of 3.6% YoY, led by OPPO. Higher-priced devices in the >US$600 category had even better performance in 2022, as the segment grew 36.9% YoY, led by Apple and Samsung.
Online channel growth slowed down as offline channel activities resumed and etailers focused on profitability. The roster of online channel players is also changing; JD is confirmed to be leaving Indonesia by 1Q23 while TikTok Shop has seen a significant rise. Erajaya Digital, a vertical of Erajaya that focuses on consumer electronics including smartphones, is actively expanding its presence in the offline retail scene. Its roster of stores consists of Erafone outlets, brand stores, and their newest addition, Erablue outlets (a result of partnership between Erajaya Digital and Vietnam's Mobile World Group in 2022). While Erablue's focus is on selling household appliances and electronics, the portfolio also includes smartphones. This is an effort by Erajaya to be closer to the general public after years of focusing on stores in shopping malls. Blibli, a prominent e-commerce site, also opened seven new offline stores in 2022.
"Looking ahead, IDC is expecting 2023 to be flat, or at best, experience low single-digit growth amidst the world's battle against inflation, exchange rate movements, geopolitical tensions, and monetary policies. Consumers will be more mindful of their expenses and companies will be more careful in strategizing while reorganizing their approach to the market. The lower-end segment is likely to be soft due to increased spending in other areas. On the flip side, premium segments are expected to be more resilient as consumers aim for better specs and durability while vendors are also expanding their higher priced portfolios," says Vanessa Aurelia, Associate Market Analyst at IDC Indonesia.
Indonesia's Smartphone Market, Top 5 Company Shipments, Market Share, and YoY Growth, 2022 (Shipments in millions)
Vendor

2022 Shipment

2022 Market Share (%)

2021 Shipment

2021 Market Share (%)

YoY Growth (%)

1. OPPO

7.8

22.4%

8.5

20.8%

-8.0%

2. Samsung

7.6

21.7%

7.2

17.6%

5.4%

3. vivo

6.3

17.9%

7.4

18.1%

-15.2%

4. Xiaomi

5.0

14.2%

8.1

19.8%

-38.6%

5. realme

4.1

11.8%

5.0

12.2%

-17.1%

Others

4.2

12.0%

4.7

11.5%

-10.2%

Total

35.0

100.0%

40.9

100.0%

-14.3%

Source: IDC Quarterly Mobile Phone Tracker, 4Q22

Note:
* All figures are rounded off
Indonesia's Smartphone Market, Top 5 Company Shipments, Market Share, and YoY Growth, 4Q22 (Shipments in millions)
Company

4Q22 Shipments

4Q22 Market Share (%)

4Q21 Shipments

4Q21 Market Share (%)

YoY Growth (%)

1. OPPO

2.2

26.1%

2.1

20.0%

7.4%

2. Samsung

1.8

21.8%

1.9

18.9%

-5.0%

3. vivo

1.5

18.2%

2.0

19.6%

-23.8%

4. Xiaomi

1.1

12.7%

1.6

15.2%

-31.1%

5. realme

1.0

11.7%

1.4

13.5%

-28.5%

Others

0.8

9.6%

1.3

12.8%

-37.9%

Total

8.5

100.0%

10.3

100.0%

-17.6%

Source: IDC Quarterly Mobile Phone Tracker, 4Q22

Note:
* All figures are rounded off
To know more about the IDC Worldwide Quarterly Mobile Phone Tracker, please contact Vanessa Aurelia at vaurelia@idc.com. For media inquiries, please contact Fenny Tjandradinata at ftjandradinata@idc.com or Jane Yap at jyap@idc.com.
-Ends-
About IDC Trackers
IDC Tracker products provide accurate and timely market size, vendor share, and forecasts for hundreds of technology markets from more than 100 countries around the globe. Using proprietary tools and research processes, IDC's Trackers are updated on a semiannual, quarterly, and monthly basis. Tracker results are delivered to clients in user-friendly excel deliverables and online query tools.
About IDC 
International Data Corporation (IDC) is the premier global provider of market intelligence, advisory services, and events for the information technology, telecommunications, and consumer technology markets. With more than 1,300 analysts worldwide, IDC offers global, regional, and local expertise on technology and industry opportunities and trends in over 110 countries. IDC's analysis and insight helps IT professionals, business executives, and the investment community to make fact-based technology decisions and to achieve their key business objectives. Founded in 1964, IDC is a wholly-owned subsidiary of International Data Group (IDG), the world's leading tech media, data and marketing services company. To learn more about IDC, please visit www.idc.com. Follow IDC on Twitter at @IDCAP and LinkedIn. Subscribe to the IDC Blog for industry news and insights. 
Coverage