Current:

Planned Research
Planned Research by William Stofega
IDC's planned research provides a preview of upcoming research documents along with projected delivery dates. Research schedules are reviewed on a regular basis and research documents will be added and/or removed in response to market events.
Please note: Research schedules are subject to change.
View Published Research by William Stofega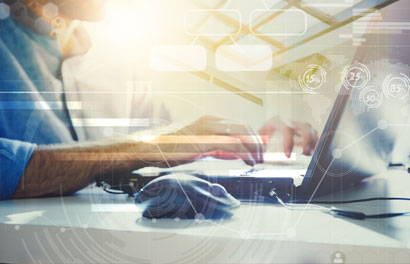 Apple Earnings Summary CY19 Q4
Planned for CY2019 Q4 Financial Announcement Tech Supplier
Does Mobile Technology Impact Productivity?
Planned for CY2019 Q4 Market Perspective Tech Supplier
IT Buyer (Title TBD) 2019 Q4
Planned for CY2019 Q4 IDC Perspective Tech Buyer
Mobile Patent Assesment
Planned for CY2019 Q4 Market Note Tech Supplier
Running Hot: Heat Dissipation and Water Incursion Technologies
Planned for CY2019 Q4 Market Perspective Tech Supplier
Survey results CY19 Q4
Planned for CY2019 Q4 IDC Survey Tech Supplier
U.S. Mobile Phone Channel update
Planned for CY2019 Q4 Market Note Tech Supplier
Who's Next? Mobile OEMs in Danger
Planned for CY2019 Q4 Market Note Tech Supplier
5G Phone update
Planned for CY2020 Q1 Market Note Tech Supplier
Apple Earnings Summary CY20 Q1
Planned for CY2020 Q1 Event Tech Supplier
CES Summary
Planned for CY2020 Q1 Market Note Tech Supplier
Mobile Enterprise update
Planned for CY2020 Q1 Market Note Tech Supplier
Mobile Technology: What to expect in 2020
Planned for CY2020 Q1 Market Note Tech Supplier
Screen Technology
Planned for CY2020 Q1 Market Note Tech Supplier
U.S. Mobile Phone Channel Update
Planned for CY2020 Q1 Market Note Tech Supplier
Wireless Charging Technology
Planned for CY2020 Q1 Market Note Tech Supplier
Worldwide Smartphone CY20 Q1
Planned for CY2020 Q1 Market Forecast Tech Supplier
Apple Earnings Summary CY20 Q2
Planned for CY2020 Q2 Event Tech Supplier
Battery update
Planned for CY2020 Q2 Market Note Tech Supplier
Mobile
Planned for CY2020 Q2 Market Note Tech Supplier
Mobile Handset OEM Update and Overview
Planned for CY2020 Q2 Market Note Tech Supplier
Mobile World Congress Summary
Planned for CY2020 Q2 Market Note Tech Supplier
U.S. Mobile Phone Channel Update
Planned for CY2020 Q2 Market Note Tech Supplier
What is Li-Fi: The Case for Visible Light Spectrum CY20 Q2
Planned for CY2020 Q2 Market Note Tech Supplier
Worldwide Smartphone update CY20 Q2
Planned for CY2020 Q2 Market Forecast Tech Supplier