Current:

IDC to Explore Qatar's Digital Future at CIO Summit in Doha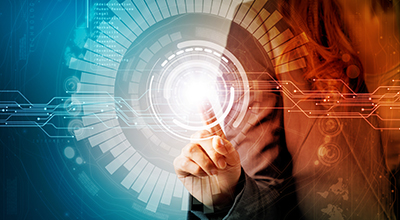 Publication date: 12 Oct 2023
IDC to Explore Qatar's Digital Future at CIO Summit in Doha
Contact
For more information, contact:
Doha – Against the backdrop of Qatar's recent success in hosting the FIFA 2022 World Cup, the nation is experiencing an unparalleled surge in technological innovation. The digital economy is reaching new heights, propelling citizen, customer, and employee experiences to unprecedented levels. Post-World Cup, Qatar is not resting on its laurels; the nation is witnessing a wave of transformation, spurred by cloud operational excellence, agile infrastructure, and initiatives supporting application modernization, process automation, and security.
The IDC Qatar CIO Summit 2023, which takes place on November 15 at the Grand Hyatt Doha Hotel & Villas, will explore these remarkable technological advancements and examine their role as catalysts for Qatar's digital economy. Bringing together Qatar's most influential IT and telecom leaders, digital government pioneers, and industry thought leaders, the event promises to be a nexus of innovation.
"Across the Middle East, we are seeing a growing focus on developing the infrastructure, innovation platforms, and skills required to support the expansion of digital businesses," says Jyoti Lalchandani, IDC's group vice president and regional managing director for the Middle East, Türkiye, and Africa. "At the same time, revolutionary technology enablers such as 5G, cloud, and AI will be pivotal in enabling organizations to re-invent their business models, create new customer experiences, and drive innovation with their partners."
As Qatar navigates its digital journey, the IDC Qatar CIO Summit 2023 will explore the unprecedented rate of innovation taking place in the country as its visionary leaders strive to create a more competitive, diversified, and productive digital economy. A lineup of respected tech experts and pioneers will address the key challenges that must be overcome and present proven best practices and strategies for driving future success.
A notable highlight of the Summit will be the keynote address from Steven Frantzen, IDC's senior vice president and regional managing director for Europe, the Middle East, and Africa. As the focus increasingly shifts to driving sustainable value creation in a digital-first world, Frantzen will highlight the key action items that CIOs and their C-suite partners need to take and the technologies that will likely have the biggest impact.
"Digital is now a permanent, yet dynamic fixture of our world," says Frantzen. "Individuals in schools, businesses, and governments are always asking whether there is some digital-based capability or enhancement that could improve lives and desired outcomes. For the enterprise, digital-first takes digital transformation to a different level — and the definition of value has been redefined. It is not just about the bottom or top line; there are also sustainability targets to be met, and organizations need to think about how they can deliver ecosystem value at scale."
The IDC Qatar CIO Summit 2023 will feature an intricately tailored agenda of informative presentations, in-depth discussions, and expert-led panel sessions on today's hottest ICT issues, including:
• The Impact of Sustainability on Technology Vendor Selection Processes
• Application Modernization Strategies
• Effective Hybrid Cloud Deployment
• Developing AIOps Strategies and Practices
• Leveraging Low-Code/No-Code Platforms
• Orchestrating Digital Infrastructure for Hybrid Environments
• Charting a Data-driven Digital Strategy
• Intelligent Automation
• Predictive Analytics Strategies
• Zero Trust Security Approaches
• Cybersecurity Policies, Regulations, and Compliance
• The Impact of 5G: Network Architectures, Market Strategies, and Use Cases
The IDC Qatar CIO Summit 2023 is not just an event; it promises to be a pivotal moment in Qatar's digital journey. Don't miss this opportunity to be part of a truly transformative experience. To learn more, please click here click here or contact Sheila Manek at smanek@idc.com / +971 4 446 3154. You can also join the discussion on social media using the hashtag #IDCQATARCIO.
IDC's valued partners for the IDC Qatar CIO Summit 2023  include: TXOne Networks, Sprinklr, and AWS / Mannai Corporation as Summit Partners; Trend Micro, BeyondTrust, Red Hat, Verint / Mannai Corporation, Dynatrace, Mansoft / VMware, and Netapp / Mannai Corporation as Platinum Partners; Cloudera as Technology Focus Group Partner; Proofpoint, Liferay, Gigamon / Mannai Corporation, Panduit / Mannai Corporation, Checkpoint / Mannai Corporation, Secureworks, and ManageEngine as Exhibit Partners; and ILoveQatar.net, Marhaba Qatar, and International Business Magazine as Media Partners.
About IDC
International Data Corporation (IDC) is the premier global provider of market intelligence, advisory services, and events for the information technology, telecommunications, and consumer technology markets. With more than 1,300 analysts worldwide, IDC offers global, regional, and local expertise on technology, IT benchmarking and sourcing, and industry opportunities and trends in over 110 countries. IDC's analysis and insight helps IT professionals, business executives, and the investment community to make fact-based technology decisions and to achieve their key business objectives. Founded in 1964, IDC is a wholly owned subsidiary of International Data Group (IDG), the world's leading tech media, data, and marketing services company. To learn more about IDC, please visit www.idc.com. Follow IDC on Twitter at @IDC and LinkedIn. Subscribe to the IDC Blog for industry news and insights.
IDC in the Middle East, Türkiye, and Africa
For the Middle East, Türkiye, and Africa region, IDC retains a coordinated network of offices in Riyadh, Nairobi, Lagos, Johannesburg, Cairo, and Istanbul, with a regional center in Dubai. Our coverage couples local insights with international perspectives to provide a comprehensive understanding of markets in these dynamic regions. Our market intelligence services are unparalleled in depth, consistency, scope, and accuracy. IDC MEA currently fields over 130 analysts, consultants, and conference associates across the region. To learn more about IDC MEA, please visit www.idc.com/mea. You can follow IDC MEA on Twitter at @IDCMEA.
Coverage