Current:

Despite Uncertain Canadian Economy, IDC Forecasts Canadian Managed Cloud Services Market to Surpass C$3.9 Billion by 2027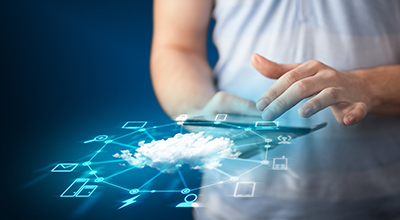 Publication date: 15 Aug 2023
Despite Uncertain Canadian Economy, IDC Forecasts Canadian Managed Cloud Services Market to Surpass C$3.9 Billion by 2027
Contact
For more information, contact:
TORONTO, ON., August 15, 2023 — International Data Corporation (IDC) has released its latest forecast for the Canadian technology sector, outlining a projected increase in spending within the Canadian managed cloud services market. IDC predicts steady growth in this market despite economic challenges, highlighting Canada's resilience and adaptability in the face of uncertainty. According to IDC's projections, Canadian spending in managed cloud services is expected to grow from C$1.9 billion in 2022 to C$3.9 billion by 2027, reflecting a compound annual growth rate (CAGR) of 15.8% over the forecast period.
IDC's forecast reflects the evolving landscape of IT services procurement. As managed services gain prominence, customers have access to a wider array of providers offering flexible solutions at competitive costs. The traditional model of application outsourcing is giving way to a more diversified and adaptable approach. Amidst these shifts, cloud adoption remains a driving force. IDC predicts growth in the application and infrastructure outsourcing services markets over the next five years, driven by factors such as the increasing adoption of software as a service (SaaS), rising spending due to application modernization efforts, and the transition to hybrid cloud environments.
Despite economic uncertainties and the ongoing shortage of skilled IT professionals, IDC's forecast underscores the Canadian technology sector's steady momentum. The projected modest growth in demand for application management (AM) services indicates the industry's commitment to progress despite challenges.
The IDC Forecast reports, Worldwide Managed Cloud Services Forecast, 2023–2027: An Extraction View of Technology Outsourcing Services Markets (IDC #US50028423), Canadian Infrastructure Outsourcing Services Forecast, 2023–2027 (IDC #CA50193823), and Canadian Application Outsourcing Services Forecast, 2023–2027 (IDC #CA50776523) provide IDC's annual forecast for spending on managed cloud services, infrastructure outsourcing services, and applications outsourcing services respectively. These reports also provide a market overview, including drivers and challenges for technology suppliers.
For more information about the market forecast reports, the subscription services in which they are published, or to arrange a one-on-one interview with any of the report authors, please get in touch with Cristina Santander at cris.santander@idc.com.
About IDC
International Data Corporation (IDC) is the premier global provider of market intelligence, advisory services, and events for the information technology, telecommunications, and consumer technology markets. With more than 1,300 analysts worldwide, IDC offers global, regional, and local expertise on technology, IT benchmarking and sourcing, and industry opportunities and trends in over 110 countries. IDC's analysis and insight helps IT professionals, business executives, and the investment community to make fact-based technology decisions and to achieve their key business objectives. Founded in 1964, IDC is a wholly owned subsidiary of International Data Group (IDG), the world's leading tech media, data, and marketing services company. To learn more about IDC, please visit www.idc.com. Follow IDC on Twitter at @IDC and LinkedIn. Subscribe to the IDC Blog for industry news and insights. To learn more about IDC Canada, please visit www.idc.com/ca or follow us on Twitter at @idccanada and LinkedIn.
Coverage