Current:

IDC Research Reveals the Critical Importance of Strategic Channel Partnerships for the Success of the Canadian Tech Landscape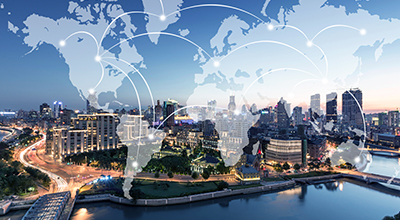 Publication date: 22 Nov 2022
IDC Research Reveals the Critical Importance of Strategic Channel Partnerships for the Success of the Canadian Tech Landscape
Contact
For more information, contact:
Toronto, ON, November 22, 2022 – Understanding the health of the Canadian channel as the economy emerges from the pandemic will be an important indicator of how quickly the economy can grow. A vibrant Canadian channel will provide tailwinds for growth as it supports and leads its clients' digital transformations, while a moribund Canadian channel will only pose headwinds for growth, reveals the recently published IDC special study report titled Canadian Channel in Transition 2022.
IDC believes that the market destabilizing events of the last few years and the push toward cloud and the advent of traditional infrastructure as a service (IaaS) have all created a turning point for the channel community, resulting in more opportunities for businesses to form higher value partnerships to help fill gaps, drive innovation, and disrupt entire industries.
"Both buyers and sellers of traditional infrastructure have begun to see the advantages of on-demand or as-a-service infrastructure when it comes to both financial and technological resilience," says Dave Pearson, Research Vice President, Infrastructure Solutions for IDC Canada. "Channel partners have an important role in both helping end users understand these new models as well as mediating a sales process that looks very different than traditional monolithic deals."
The report focuses on the rarely investigated Canadian channel partner ecosystem, covering over 200 responders in the channel partner sector. It captures key insights into a new breed of solution partners, partner profiling and segmentation, and partner transformation models, including areas of transformation and investment, existing technology vendor partnerships and partners' program attributes in Canada.
Highlights of the special study report include:
Canadian channel partners are 150% more involved in providing digital transformation solutions now than in the pre-COVID-19 phase
Mergers and acquisitions (M&A) activity is heating up in the channel. Specialized players are merging as equals to scale up in the ecosystem, and publicly traded IT providers are consolidating independents
36% of the channel partners have vertical specialization. According to IDC's Channel Partner Ecosystem (CPE) database, the Canadian channel partner ecosystem serves over 20 different industries, including distribution and services, finance, infrastructure, manufacturing, resources, and public sectors
Over 85% of the partnerships exist in the "undeclared" or under-the-surface areas (see Figure 1). It would be difficult for the technology supplier to find the appropriate partner. To alleviate the problem of selecting the correct partner, IDC's Channel Partner Ecosystem database offers insight into partnerships that are not readily apparent or disclosed. It helps in going beyond the top-tier partnerships to identify what is under the surface
FIGURE 1: IDC's CPE Value — Finding Visible and Nonvisible Partners
"The health of the channel is a barometer for the health of the Canadian technology industry," says Jason Bremner, Research Vice President, Industry and Business Solutions, IDC Canada. " Simplifying and de-risking IT decision-making is critical to channel partners' success. Doing so while providing industry knowledge and deep technical expertise is key to increasing deal sizes, customer loyalty and engagement, and ultimately business value for the Canadian IT marketplace."
For more information on this IDC document or for media inquiries, please contact Cristina Santander at csantander@idc.com.
About IDC
International Data Corporation (IDC) is the premier global provider of market intelligence, advisory services, and events for the information technology, telecommunications, and consumer technology markets. With more than 1,300 analysts worldwide, IDC offers global, regional, and local expertise on technology and industry opportunities and trends in over 110 countries. IDC's analysis and insight helps IT professionals, business executives, and the investment community to make fact-based technology decisions and to achieve their key business objectives. Founded in 1964, IDC is a wholly-owned subsidiary of International Data Group (IDG), the world's leading tech media, data and marketing services company. To learn more about IDC, please visit www.idc.com. Follow IDC Canada on Twitter at @IDCanada  and LinkedIn. Subscribe to the IDC Blog  for industry news and insights.
Coverage