Current:

Indonesia's Smartphone Market Declined 12.4% YoY in 3Q22, IDC Reports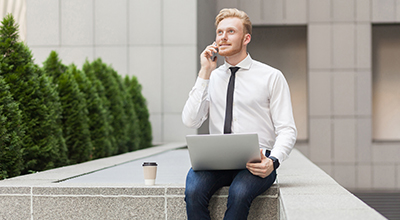 Publication date: 15 Nov 2022
Indonesia's Smartphone Market Declined 12.4% YoY in 3Q22, IDC Reports
Contact
For more information, contact:
JAKARTA, November 15, 2022 — Indonesia's smartphone market faced another slow quarter as it recorded a 12.4% Year-on-Year (YoY) decline and 14.6% Quarter-on-Quarter (QoQ), reaching 8.1 million units according to International Data Corporation's (IDC) Worldwide Quarterly Mobile Phone Tracker.
The market remained subdued in 3Q22 as inflation reached 5.95% YoY in September after the price increase of subsidized and non-subsidized fuel. This increase in fuel prices further impacted consumer purchasing power and overall demand.
"This led to more pressure in the ultra low-end (<US$100) and the low-end (US$100<$200) segments as their combined share shrank to 75% compared to 81% in 3Q21, while mid-range (US$200<400) segment remained stable. On the other hand, significant strengthening can be seen in the >US$400 segment, as demand there stayed relatively inelastic compared to the lower price segments. Vendors are being strategic with their product releases, while also offering various discounts and cashback to spur demand," says Vanessa Aurelia, Associate Market Analyst at IDC Indonesia.
Amidst the global fight against rocketing inflation, volatile exchange rate movements, and rate hikes, the smartphone market is expected to remain under pressure in Indonesia. Hence, overall smartphone shipments are expected to be lower in 2022 compared to last year.
Indonesia's Smartphone Market, Top 5 Company Shipments, Market Share, and YoY Growth, 3Q22 (Shipments in millions)
Company

3Q22 Shipments

3Q22 Market Share (%)

3Q21 Shipments

3Q21 Market Share (%)

YoY Growth (%)

1. OPPO

1.9

22.9

2.0

21.3

-5.7

2. Samsung

1.8

21.6

1.5

16.5

14.6

3. vivo

1.5

18.8

1.9

20.6

-20.2

4. Xiaomi

1.1

13.6

1.6

16.7

-28.9

5. realme

0.9

11.0

1.2

12.6

-23.6

Others

1.0

12.1

1.1

12.2

-12.8

Total

8.1

100.0

9.3

100.0

-12.4

Source: IDC Quarterly Mobile Phone Tracker, 3Q22

Note: All figures are rounded off.
Top 5 Smartphone Company Highlights (3Q22)
OPPO defended its first position in 3Q22. The newly released A57 gave an ample support to OPPO's low-end segment, along with the A16 line. On the other hand, the newly released Reno8 line successfully lifted its mid-range portfolio, as it comprised 44.1% of OPPO's total shipments in 3Q22 compared to 15.5% in 3Q21. Reno8 5G offerings also managed to push OPPO's share in Indonesia's 5G segment to 19.1% compared to 6.5% in 3Q21.
Samsung held the second position. Samsung launched the Galaxy Z Fold4 and Galaxy Z Flip4, which almost tripled the units in its foldable portfolio. Samsung grew its low-end segment share to 64.6% compared to 50.6% in 3Q21, with the Galaxy A13 and A03 lines as the main drivers. Samsung pushed its 5G shipments to 24.4% of its total volumes, compared to 8.7% in 3Q21. This helped Samsung defend its title as the top 5G player in the country.
vivo kept the third position in 3Q22 as it doubled the share of its mid-range portfolio to 14.8%. This was made possible with the release of Y35 and V25, with continued support from the T1 and V23 models. The newly released X80, X80 Pro, and V25 Pro led vivo's venture in the >US$400 segment. The same models also supported vivo's 5G shipments, which grew 42.4% YoY.
Xiaomi, in the fourth position, expanded its <US$200 shipments to 82.3% of its total, compared to 63.2% in 3Q21. The expansion was primarily led by the Redmi 10A and 10C, along with the previous generation Redmi 9A and 9C. Xiaomi managed to grow the share of its 5G shipments to 14.9% of Xiaomi's overall shipment, compared to 13% in 3Q21. This was made possible by models such as the Poco F4 and Redmi Note series, along with the newly released Redmi 10 5G and Mi 12 Lite. Xiaomi continued to have the lowest-priced 5G models in the market.
realme remained in the fifth position in 3Q22. realme's <US$200 segment remained strong and stable, with the release of its Narzo 50i Prime and C30 models, along with other C series and Narzo models. The GT Neo3 and GT2 Pro supported its >US$400 shipments, which stabilized at 2.3% of realme's overall shipments.
To know more about the IDC Worldwide Quarterly Mobile Phone Tracker, please contact Vanessa Aurelia at vaurelia@idc.com. For media inquiries, please contact Fenny Tjandradinata at ftjandradinata@idc.com  or Rosa Arzita Yoelma at ryoelma@idc.com.
-Ends-
About IDC Trackers
IDC Tracker products provide accurate and timely market size, vendor share, and forecasts for hundreds of technology markets from more than 100 countries around the globe. Using proprietary tools and research processes, IDC's Trackers are updated on a semiannual, quarterly, and monthly basis. Tracker results are delivered to clients in user-friendly excel deliverables and online query tools.
About IDC
International Data Corporation (IDC) is the premier global provider of market intelligence, advisory services, and events for the information technology, telecommunications, and consumer technology markets. With more than 1,300 analysts worldwide, IDC offers global, regional, and local expertise on technology and industry opportunities and trends in over 110 countries. IDC's analysis and insight helps IT professionals, business executives, and the investment community to make fact-based technology decisions and to achieve their key business objectives. Founded in 1964, IDC is a wholly-owned subsidiary of International Data Group (IDG), the world's leading tech media, data and marketing services company. To learn more about IDC, please visit www.idc.com. Follow IDC on Twitter at @IDC and LinkedIn. Subscribe to the IDC Blog for industry news and insights.
Coverage