Current:

IDC and Brightstar Names Finalists for 2022 CIO Awards New Zealand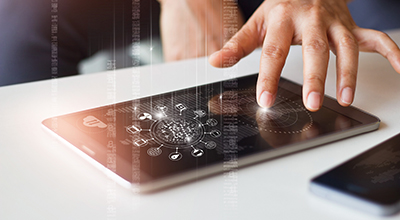 28 Oct 2022
IDC and Brightstar Names Finalists for 2022 CIO Awards New Zealand
AUCKLAND, NEW ZEALAND, 28 October 2022 – IDC and Brightstar announced this year's finalists in the CIO Awards which recognise individuals and teams who have shown leadership, innovation, and foresight in their contribution to the digital transformation of both ICT and business functions.
The CIO Summit is New Zealand's premier professional development forum for senior ICT executives. To know more about the full programme, visit http://www.ciosummit.co.nz/cio-summit. More about the judges can be found at https://ciosummit.co.nz/awards/judges.
Finalists were selected based on the judging review of their written submissions. Judging focuses on the intersection of business and technology for both individuals and teams that have significantly contributed to driving outstanding digital transformation initiatives for the companies they work for. All finalists are interviewed by the independent judging panel representing the top echelon of New Zealand's ICT and business community, from former award winners to leading executives and educators.
They include experienced entrepreneur and company director, John Holt, Independent Director, Susan Paterson and CDO at NZTE, Richard Kay.
The winners will be announced at the CIO Awards Night on 29th November at Te Pae Christchurch Convention Centre. The Awards are supported by ServiceNow, ClearPoint, Juniper Networks, Sharp, CompTIA, Younity and 2Degrees.
IDC New Zealand Country Manager, and awards judge, Louise Francis extended her personal congratulations to all finalists, saying they are the epitome of digital excellence that is thriving in New Zealand. "As we move rapidly into the era of digital business, the finalists of the 2022 CIO Summit Awards have shown what this future will look like. Every one of the finalists has exhibited how a clear vision and purpose for challenging the status quo has prepared them to steer through the storms of disruption we all continue to face. They have demonstrated not only industry leading excellence, but also a holistic approach to digital innovation and solutions so their customers can thrive, employees are valued, and communities are supported.  The tech community of New Zealand can be very proud of the exceptional talent represented in this year's awards and what it represents for the future of New Zealand's booming digital economy. We congratulate each of the finalists and look forward to celebrating the achievements amongst the industry on 29th November 2022."
The 2022 finalists, in six categories, are:
'New Zealand CIO of the Year', for how they have positioned the role of CIO strategically within the company, demonstrating innovation and successful transformation over the past 12 months. They have a clear roadmap for the future and have demonstrated how these fits with the company's overall business strategy.
Sponsor: CompTIA
Finalists:
• Roxanne Salton, Southern Cross Health Society
• Alistair Vickers, Tū Ora Compass Health
• Cobus Nel, Transpower
• Quin Carver, WorkSafe NZ
'Emerging ICT Leader' recognises and encourages exceptional ICT talent by professionals under 33 years of age.
Sponsor: 2degrees
Finalists:
• Desiree Suligan, Tower Insurance
• Saba Samiei, MACSO
• Simon Wilkinson, Jones Family Business
'Community Tech Champions' honours and showcases outstanding initiatives promoting digital inclusion with the goal of educating, exposing, and engaging New Zealanders previously underrepresented in the ICT sector.
Finalists:
• Christchurch City Council
• Digital Future Aotearoa
• Tōnui Collab Charitable Trust
'Best ICT Team Culture & Inclusion' recognises outstanding ICT team culture, recruitment, inclusion, and diversity practices that contribute to the team's success.
Sponsor: Juniper Networks
Finalists:
• Bank of New Zealand (BNZ)
• Foodstuffs North Island
• Selwyn District Council
• Southern Cross Health Society
'Business Transformation through Digital and ICT' honours the achievements of organisations that have successfully planned and executed a Business Transformation initiative or initiatives through digital and disruptive technologies. By using technology to innovate and transform their business they have produced a range of benefits for their organisation.
Sponsor: Clearpoint
Finalists:
Auckland Council
ProCare Network Ltd
Steel and Tube Holdings Limited
Tonkin+Taylor
'Sustainability through Technology' honours the achievements of organisations that have successfully planned and executed a sustainability initiative through technology. They have used technology and innovation to drive a sustainable initiative or initiatives within an organisation that has produced a range of benefits for the organisation and/ or communities. The initiative or project could address any/or all three pillars of sustainability: economic, environmental, and social (profits, planet and people).
Sponsor: Younity
Finalists:
• Auckland Council
• Christchurch City Council
• Computer Recycling Ltd
The recipient of the 'Outstanding Contribution to ICT in New Zealand' award, sponsored by Sharp, will also be named at the Awards night.
This award is given to a high-profile businessperson from a public or private company whose contribution has significantly and uniquely impacted the greater New Zealand or global business community in an information technology sense over the course of their career.
The CIO Summit is New Zealand's premier professional development forum for senior ICT executives. See the full programme http://www.ciosummit.co.nz/cio-summit. More about the judges can be found at https://ciosummit.co.nz/awards/judges.
- Ends-
About IDC
International Data Corporation (IDC) is the premier global provider of market intelligence, advisory services, and events for the information technology, telecommunications, and consumer technology markets. With more than 1,100 analysts worldwide, IDC offers global, regional, and local expertise on technology, IT benchmarking and sourcing, and industry opportunities and trends in over 110 countries. IDC's analysis and insight helps IT professionals, business executives, and the investment community to make fact-based technology decisions and to achieve their key business objectives. Founded in 1964, IDC is a wholly owned subsidiary of International Data Group (IDG), the world's leading tech media, data, and marketing services company. To learn more about IDC, please visit www.idc.com. Follow IDC on Twitter at @IDC and LinkedIn. Subscribe to the IDC Blog for industry news and insights.
Coverage
Companies Covered
Tonkin & Taylor Ltd, Tonui Collab Charitable Trust, Southern Cross Healthcare Group PLC, CompTIA, Inc., Transpower New Zealand Ltd., Steel & Tube Holdings Ltd., Digital Future Aotearoa, Clearpoint Inc., Foodstuffs North Island Ltd., Selwyn District Council, 2degrees Management Co L.P., Computer Recycling Ltd., Juniper Networks, Inc., Tu Ora Compass Health, Christchurch City Council, Health Network International Inc., The Jones Family Business, Sharp Corporation, Younity Ltd., ServiceNow, Inc., MACSO Technologies Ltd., Tower Ltd., Aukland Council, Bank of New Zealand, WorkSafe New Zealand
Regions Covered
Topics Covered
Business transformation, Digital innovation, Digital transformation