Current:

India IT Spending Growth Remains Resilient Despite Strong Global Headwinds, Says IDC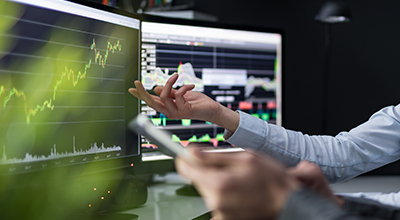 13 Oct 2022
India IT Spending Growth Remains Resilient Despite Strong Global Headwinds, Says IDC
INDIA, October 13, 2022 – According to the latest data released by IDC's Worldwide Black Book: Live Edition, Indian IT spending will grow by 13.8% in 2022 down from 25.3% in 2021. IT spending includes spending on hardware, software, and IT services excluding telecom spending, business services, and some emerging technologies, which are included in the ICT Spending taxonomy. The overall drop in IT spending growth considers the recovery sentiment pervasive in Q1 2022 and the drag due to the weakening economic scenario in Q2 2022 onwards. The contraction in IT spending is due to reduced consumer technology spending. Enterprise technology spending is stable as enterprises continue to protect their budgets and are managing by reallocating resources to needed items.
"Based on the current forecast of a mild global recession, we expect IT spending of Indian enterprises to demonstrate resilience in the short term," says Vinay Gupta, Research Director, IT Spending Guides, IDC Asia/Pacific. "Indian enterprises continue to focus on their digital innovation initiatives, business operations resiliency, and customer experience programs. However, enterprises are keeping a sharp eye on global events," he added.
Enterprise IT spending has been stable as businesses continue to protect IT budgets in the short term. An ongoing IDC survey of Indian enterprises indicates that, on average, six out of seven enterprises either plan to keep or increase their 2022 IT budgets to what was initially planned. Despite the increasing cost, demand for IT infrastructure, software, and IT services is not slowing down. Digital transformation and IT modernization are prioritized to increase or maintain the competitiveness and efficiency of business operations. Spending on cloud, security, AI, and automation will grow as enterprises transform themselves to be future-ready. Spending on digital transformation is expected to grow by 19.6% in 2022 as per IDC's Worldwide Digital Transformation Spending Guide released in April 2022.
Consumer IT spending, which recorded strong growth in 2021, is under pressure. Sales of PC, notebooks, hardcopy peripherals, and tablets are expected to grow, albeit at a subdued pace this year due to less pent-up demand and the tail end of buying cycle, which started in 2021 due to the pandemic. Mobile phone shipments declined for the third consecutive quarter in Q2 2022. Mobile phones constitute almost 60-65% of consumer technology spending in India. High prices due to rising inflation and unfavorable exchange rates will negatively impact the spending on mobile phones and, thus, the overall consumer technology spending growth. Even after considering the festive period of heavy promotional discounts in Q3 and Q4 of 2022, overall market growth by shipment and value for mobile phones, PC, and notebooks will be lower than that of 2021 and reach pre-pandemic levels. Expectations are that introducing 5G services in urban areas will induce mobile device refresh, albeit at a higher price point.
The post-pandemic recovery of the Indian economy in late 2021 and early 2022 faces multiple headwinds. Inflation, global geopolitical tensions, devaluation of the rupee against the US dollar, a slowdown in global growth, and increasing interest rates are risks to economic growth. They are increasingly interwoven and uniquely impact each Indian business. The risk of recession worldwide has continued to rise amid increasing inflation and the expectation of a tightening monetary policy. The Indian economy faces similar challenges and enterprises are turning cautious during these uncertain times. Expectations are that India's GDP growth will be at risk in 2023 given the global headwinds, slowing down IT spending growth. A lot will depend on RBI's monetary policy going forward and the government's public CAPEX push, industrial capacity utilization, and improvement in the infrastructure sector.
In a special edition of IDC's State of the Market webinar, Stephen Minton, IDC's Program Vice President for Customer Insights & Analysis, explains the impact of a global recession and how an organization can identify critical areas for contingency planning. Watch the State of the Market: IT Spending & Recession Impact by Industry- HERE.
IDC's Worldwide Black Book: Live Edition  is updated monthly with the latest IT spending forecasts for annual growth across 100 countries.
--- Ends ---
For more information about this report, trends, or questions for analysts, please contact Shivani Anand Senior Marketing Specialist at sanand@idc.com . You can also follow IDC India's Twitter and LinkedIn  pages for regular updates on IDC's research & events.
About IDC Spending Guides
IDC's Spending Guides provide a granular view of key technology markets from a regional, vertical industry, use case, buyer, and technology perspective. The spending guides are delivered via pivot table format or custom query tool, allowing the user to easily extract meaningful information about each market by viewing data trends and relationships.
For more information about IDC's Spending Guides, please contact Vinay Gupta at vgupta@idc.com.
Click here to learn about IDC's full suite of data products and how you can leverage them to grow your business.
About IDC
International Data Corporation (IDC) is the premier global provider of market intelligence, advisory services, and events for the information technology, telecommunications, and consumer technology markets. With more than 1,300 analysts worldwide, IDC offers global, regional, and local expertise on technology and industry opportunities and trends in over 110 countries. IDC's analysis and insight helps IT professionals, business executives, and the investment community to make fact-based technology decisions and to achieve their key business objectives. Founded in 1964, IDC is a wholly-owned subsidiary of International Data Group (IDG), the world's leading tech media, data and marketing services company. To learn more about IDC, please visit www.idc.com. Follow IDC on Twitter at @IDCAP and LinkedIn. Subscribe to the IDC Blog for industry news and insights.
Coverage