Current:

IDC Announces Indonesia Winners of the Future Enterprise Awards 2022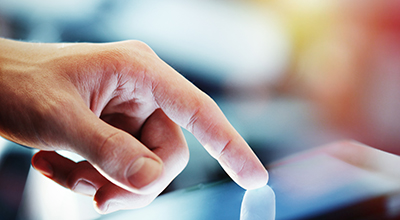 Publication date: 04 Oct 2022
IDC Announces Indonesia Winners of the Future Enterprise Awards 2022
Contact
For more information, contact:
Biofarma, Petrosea, PT Bank Danamon Indonesia, Tbk, among other organizations recognized for their exceptional digital innovations and leadership.
JAKARTA, October 5, 2022 – IDC Indonesia announced today that Budi G. Sadikin of Ministry of Health, the Republic of Indonesia and Timothy Utama of Bank Mandiri are recognized as CEO of the Year and CIO of the Year respectively in the Future of Enterprise Awards (FEA) 2022 Indonesia.
"In spite of the past couple of years being extremely trying times for the ASEAN region, it is highly encouraging to see organizations moving ahead with their digital transformation (DX) initiatives. The digital economy is on the lips of every ASEAN government, and IDC is witnessing vindication for many organizations that embarked on DX initiatives early on and are now capitalizing on this shift. This is a catalyst for many other organizations to follow suit. Cloud, Artificial Intelligence (AI), cybersecurity and IoT solutions remain the top areas of investment interest for ASEAN enterprises as they embark on a new level of their digitalization journey," says Sudev Bangah, IDC ASEAN Managing Director.
Ministry of Health, the Republic of Indonesia
and 
Bank Mandiri
are
BioFarma
,
DBS Bank Indonesia – T&O Customer Center
,
PT Bank Danamon Indonesia, Tbk
,
PT Pupuk Indonesia (Persero)
,
Tripatra Engineers and Constructors, Petrosea, Tokopedia and Pusdatin-DTO Kemenkes RI.
These organizations asserted their leadership in a digital-first world, distinguishing themselves from 1,071 entries received from 707 unique end-user organizations across Asia/Pacific. They were chosen as a cut above the rest in Indonesia after displaying exceptional planning and implementation of DX initiatives according to IDC's Future Enterprise benchmark categories, as shown in the recap below:
Bio Farma's Digital Transformation by BioFarma | Best in Future of Connectedness
To accelerate product innovation and reduce time to market, PT BioFarma has leveraged cloud platforms to provide tools such as Infrastructure-as-a-Service, Platform-as-a-Service, and Software-as-a-Service to enable service solutions including Artificial Intelligence (AI) and Machine Learning (ML). Additionally, Smart Retail and Telemedicine adopted by PT BioFarma enables them to reach out to a wider group of patients in Indonesia especially those living in remote areas. The adoption of new technology is not only helping PT BioFarma to improve its patient coverage, but also to generate higher revenue – which has increased by at least 10%. With cloud platforms and AI/ML, BioFarma has successfully optimized research and development of bioinformatics, achieving cost efficiencies in modeling drugs and compounds, and accelerated the vaccine development revolution.
Digitalising With the Human Touch: How DBS Bank Indonesia Shifts to Digital Servicing While Maintaining a High Level of Personal Service by DBS Bank Indonesia – T&O Customer Center | Best in Future of Customer Experience 
To transform DBS Bank Indonesia's customer experience, the Customer Centre decided to focus on rejuvenating its end-to-end framework. They embarked on several projects which saw an improvement in customer and employee processes, and control aspects, while leveraging on technology to provide quicker solutioning, educate customers, and increase digital adoption. At the same time, DBS Bank Indonesia – T&O Customer Center ensures that there is a balance between the benefits of technology and the irreplicable value of human touch in customer service. In digitalizing customer service, it is aiming for at least 50% of customers to be comfortable and adept in using the digital platforms. To achieve this, they provided assurance that physical support from their staff is still available anytime and anywhere.
Danamon - Creating a Branch in the Pocket by PT Bank Danamon Indonesia, Tbk | Best in Future of Digital Innovation 
In 2021, the Digital Banking team has launched a new application and features that aim to capture more customers, provide better customer service, and give a convenient customer journey. D-Bank PRO is an updated omnichannel platform to provide standard and seamless customer experience using mobile and internet banking. The improved Foreign Exchange feature allows customers not only to make regular foreign currency transfer/exchange transactions, but also to enjoy new features such as live exchange rates, ordering bank notes, and to gain market insights. Improvements in their application have allowed Danamon to grow by 19% in monthly active users and improve their outreach.
Retail Management System - Pupuk Indonesia by PT Pupuk Indonesia (Persero) | Best in Future of Industry Ecosystems 
Retail Management System is an application used by fertilizer distributors and kiosks to manage retail and commercial fertilizer sales, as well as in the distribution of subsidized fertilizers/PSO (public service obligation). This application has point of sales features and is integrated with internal and external systems, including the system of the Ministry of Agriculture, Himbara (state bank association), e-commerce, and other digital financial service providers. This integrated digital platform can provide the same customer experience across all retail channels, increase engagement and advocacy for Distributors/Kiosks, market analytics to gain increased market share, and PIHC's proactive steps in anticipating changes in the distribution mechanism of the fertilizer subsidy set by the government.
Tripatra Application - Digital Control Tower (TAPDCT) & Live Project Management System (LPMS) by Tripatra Engineers and Constructors | Best in Future of Intelligence 
Tripatra has been at the forefront of the Digital Transformation and EPC 4.0 revolution where they have launched and implemented two innovative solutions – Tripatra Application - Digital Control Tower (TAP-DCT) and Live Project Management System (LPMS) – which provide a single source of truth that utilizes fact-based decision-making process. The innovation aims to transform people and build a data-driven organization by leveraging digital microservices solution and AI technology with a cloud foundation. By utilizing cloud computing services, Tripatra was able to efficiently collect, cleanse, and transform data for timely analysis. This led to an increase in productivity for up to 30%, and cost reduction for up to 10% in recent projects.
Remote Operations Center by Petrosea | Best in Future of Operations 
Petrosea established a Remote Operations Center (ROC) at their headquarters to remotely monitor and control operations at multiple sites. Coupled with advanced analytics, it allows them to plan, operate, and enhance the performance of each site to be centralized in real-time in one location. Centralized command and control from their ROC enabled resilience in their operations, monitoring, and coordination. They have successfully ensured seamless operations – despite external disruptions such as the COVID-19 pandemic – by centralizing the decision-making at their ROC in headquarters office. Overall, ROC improved their labor efficiency by 15%. Previously, it took six months in the first digitalization project. Now, with their ROC and cloud strategy, the implementation of digitization in new project only takes one month. This approach boosted the major fleet's productivity by 3% in 2021 compared to 2020 in the same period.
Data Protection and Privacy Office (DPPO) team for Data Protection and Data Privacy by Tokopedia | Best in Future of Trust 
Tokopedia is committed to maintaining the trust of and commitment to hundreds of millions of Indonesians by providing a safe and secure online shopping experience. They formed the Data Protection and Privacy Office (DPPO) team to ensure data protection through compliance with laws and regulations, and the mitigation of risks to personal data and privacy; and data privacy through the democratization of data protection and privacy across the organization, and empowering Tokopedia consumers by giving them control over their personal data on the Tokopedia platform. Together, these two approaches provide the best protection for Tokopedia consumers' personal data, as well as in improving Tokopedia's privacy maturity and producing privacy-safe products.
Budi G. Sadikin of Pusdatin - Ministry of Health, the Republic of Indonesia | CEO of the Year 
Budi G. Sadikin, Indonesia Minister of Health, a professional with banking and IT experience prior to his appointment, is transforming the healthcare system by ensuring that Indonesians will have equitable access to healthcare and programs that improve their quality of life. He is preparing the organization to be fully digitally resilient with innovations that focuses more on promotive and preventive measurement, developing regulations and privacy policies, partnering with key players in the healthcare ecosystem, and empowering workforces to make decisions and create self-directed teams. To ensure the sustainability of this agenda, he has built a digital transformation team and launched the Blueprint for Digital Health Transformation Strategy 2024.
Timothy Utama of Bank Mandiri | CIO of the Year 
Timothy Utama, Director of Information Technology, envisioned Bank Mandiri's digital transformation roadmap as being "ambidextrous with a winning spirit". This roadmap leverages current business to optimize value creation and explores new sources of growth from future business, while also maintaining a consistent winning spirit through HDD or Hard work, Determination, and Discipline. Leading by example, Timothy has created a stronger digital presence of the bank in the market which resulted in unparalleled organizational transformation and outstanding results.
PeduliLindungi App to Accelerate COVID-19 Handling in Indonesia by Pusdatin-DTO Kemenkes RI | Special Award for Digital Resiliency 
PeduliLindungi is an innovative integrated application created to accelerate COVID-19 handling through testing, tracing, and treatment (3T). Currently, there are more than 95 million users, with an average of 8 million daily users. PeduliLindungi also has been integrated with trains, airports, and 80 applications to maximize its impact on COVID-19 tracing and tracking through its Check-In feature. This application succeeded to prevent more than 539,705 COVID-19 patients and 4,057,826 unvaccinated individuals from entering public spaces. Through the application, more than 445,000 patients received teleconsultations with doctors and 380,000 pharmacy packages have been delivered to their homes. In the future, PeduliLindungi will transition into a Health Super App that utilizes Internet of Things (IoT) to increase its efficiency. The project's focus in utilizing technology is a long-term investment made to increase the reach and quality of healthcare services in Indonesia.
3D Strategy (Diversification, Digitalization and Decarbonization) by Petrosea | Special Award for Sustainability 
Petrosea's sustainability is driven by a 3D strategy (Diversification, Digitalization and Decarbonization) acts as an enabler to maximize the value proposition for stakeholders. The 3D strategy is part of their commitment towards implementing sustainability to build stakeholder trust by aligning business, environmental and social objectives within the company's operations. At one of Petrosea's mining pits in 2020, this initiative saved 782,188-liters of fuel which avoided 1,595 tons of CO2e carbon emissions. By 2021, they extended component lifecycles up to 150% from the standard original equipment manufacturer lifecycle targets. Moreover, accident rates reduced by 81% and achieved zero fatalities in 2020 and 2021.
IDC's Future Enterprise Awards follows a two-phased approach to determine country and regional winners. Each nomination is evaluated by IDC's country and regional analysts against a standard assessment framework based on IDC's Future Enterprise taxonomy. All country winners will qualify for the regional competition to be decided by a panel of judges comprised of IDC analysts, industry practitioners, thought leaders, and academia around the globe. 
The 2022 Future Enterprise Awards Indonesia winners will compete at the regional finals happening at the highly anticipated IDC Asia/Pacific DX Summit and Future Enterprise Awards 2022 on October 26, 2022. To join the annual regional DX Summit, please register HERE. 
| | |
| --- | --- |
| COUNTRY | DATE |
| ASEAN | October 5 |
| Korea | October 13 |
| Taiwan | October 20 |
| Australia & New Zealand | October 20 |
| China | October 26 - 27 |
| Asia/Pacific (Singapore) | October 26 |
| India | November 3 - 5 |
For more information about IDC Future Enterprise Awards, contact Nabila Jasmine at njasmine@idc.com. For media inquiries, contact Fenny Tjandradinata at ftjandradinata@idc.com or Rosa Yoelma at ryoelma@idc.com. 
-Ends-
About IDC 
International Data Corporation (IDC) is the premier global provider of market intelligence, advisory services, and events for the information technology, telecommunications, and consumer technology markets. With more than 1,300 analysts worldwide, IDC offers global, regional, and local expertise on technology and industry opportunities and trends in over 110 countries. IDC's analysis and insight helps IT professionals, business executives, and the investment community to make fact-based technology decisions and to achieve their key business objectives. Founded in 1964, IDC is a wholly-owned subsidiary of International Data Group (IDG), the world's leading tech media, data and marketing services company. To learn more about IDC, please visit www.idc.com. Follow IDC on Twitter at @IDCASEAN and LinkedIn. Subscribe to the IDC Blog for industry news and insights. 
Coverage