Current:

Sustainability Initiatives Promoting Big Data and Analytics Adoption in A/NZ, Spending to Reach USD $8.9 Billion by 2026, Says IDC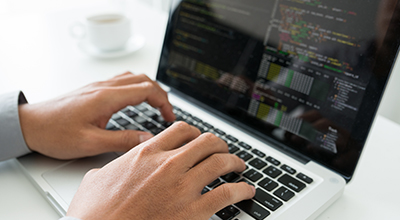 05 Sep 2022
Sustainability Initiatives Promoting Big Data and Analytics Adoption in A/NZ, Spending to Reach USD $8.9 Billion by 2026, Says IDC
SYDNEY, AUSTRALIA, September 05, 2022 – According to the latest release of IDC's Worldwide Big Data and Analytics (BDA) Spending Guide, Australia and New Zealand (A/NZ) spending on BDA solutions captured a net spend of USD $5.5 Billion in 2022 and is expected to register a compounded annual growth rate of 13.3% (2021-2026). The rising capacity for digitization emphasis better control on data, software, and infrastructure, thus promoting the adoption of digital sovereignty practices. However, increasing IT inflation is expected to impact costs related to software applications, infrastructure, and consulting & managed services costs, thereby creating a turbulence in the demand and supply chain activities.
"We are seeing healthy BDA spending across various industries in Australia and New Zealand. Decision-making capability related to data is on top of mind for A/NZ executives when investing in the software innovation project. Leveraging product and customer real-time data for insights provides competitive advantage almost instantaneously to those firms, wishing to excel in customer experience and client management efforts regardless of the industry," says Anastasia Antonova, Research Manager, IDC A/NZ Software 
Banking, Federal/Central Government, and Telecommunication are the top three industries which dominate the A/NZ BDA spending. Banking holds the maximum spending share in 2022 at 17.8%. This can be attributed to rise in the deployment of analytics tools and platforms in use cases such as cyberthreat detection & prevention, improving customer onboarding experience, core transformation, and adaptive fraud prevention & detection. Federal/Central Government followed banking with 12.3% spending share and registered a year-on-year growth of 11.8% in 2022.
Federal/Central Government found primary BDA applications in critical infrastructure management; border, customs, & immigration management; and defence robotics use cases. Telecommunication is a promising area of investment for BDA solution providers. The industry is expected to capture 8.6% market share by 2026. Infrastructure and network process insights, 360-degree customer and client management, and platform operations automation & orchestration are the top three use cases driving the adoption of BDA technology in the industry.
"Meeting sustainability metrics and KPIs will drive BDA adoption in enterprises." says Abhik Sarkar, Market Analyst at IDC Asia/Pacific IT Spending Guides, Customer Insights & Analysis. "Identifying, tracking, and measuring ESG obstacles will be technology buyers' primary goal as this will have major impact on their operational, financial, and reputational impact, as a transparent and robust benchmarking process will build a stronger tech partner ecosystem," Sarkar adds.
Sustainability is evolving as an essential and frequently discussed topic across enterprises in A/NZ as sustainability credentials are part of evaluation process in organizations. Induction of digital sustainability teams in large enterprises in A/NZ, and the requirement to assess, certify, and co-ordinate the use of IT and business data is promoting ICT providers to offer analytics tools and platforms. Deployment of analytics platforms and tools is expected to aid enterprises in addressing above mentioned demands, thereby guiding technology purchase, use, and operations to contribute towards its broader goals.
Government initiatives are one of the primary growth drivers in Australia. The augment of Digital Economy Strategy 2030 highlights Data Analysis as one of the key technologies which will help Australia to engage in initiatives such as the Digital Atlas, Modern Manufacturing Strategy, Consumer Data Right, amongst many others. New Zealand has caught the attention of several technology firms as the region offers scale, price, and flexibility advantages for cloud adoption. Major technological investment by global ICT providers such as AWS and Microsoft Corporation have announced the launch of new data centers and cloud region in New Zealand in 2022 and 2024 respectively, with focus on data regulation and sovereignty. Additionally, the penetration of IoT coupled with the multi-cloud infrastructure presents a conducive ecosystem for the growth of big data analytics market.
Services captured the highest revenue share in 2022 at $2.7 billion, followed by software and hardware. This can be attributed to increasing penetration of IT services in the region which is growing at CAGR of 12.1% (2021-2026) and is forecasted to capture nearly 70% spending by 2026. However, the software segment is expected to eventually capture the highest spending share by 2026. This can be credited to the high penetration of relational data warehouses, end user query, reporting, & analysis tools, enterprise performance management applications, advanced and predictive analytics tools, customer relationship analytics applications, and AI software platforms. Amongst all the mentioned software, AI software platforms showcased the highest CAGR at 30.3% (2021-2026).
The Worldwide Big Data and Analytics Spending Guide is designed to address the needs of organizations assessing the big data and business analytics opportunity by geography, industry, and company size. The Spending Guide provides subscribers with revenue projections for 20 technology and service categories across 19 industries, five company size bands, and 53 countries. Unlike any other research in the industry, the comprehensive Spending Guide was designed to help IT decision makers to clearly understand the industry-specific scope and direction of big data and business analytics opportunity today and over the next five years.
* Excluding Japan
-Ends-
About IDC Spending Guides
IDC's Spending Guides provide a granular view of key technology markets from a regional, vertical industry, use case, buyer, and technology perspective. The spending guides are delivered via pivot table format or custom query tool, allowing the user to easily extract meaningful information about each market by viewing data trends and relationships.
For more information about IDC's Spending Guides, please contact Vinay Gupta at vgupta@idc.com
Click here to learn about IDC's full suite of data products and how you can leverage them to grow your business.
About IDC
International Data Corporation (IDC) is the premier global provider of market intelligence, advisory services, and events for the information technology, telecommunications, and consumer technology markets. With more than 1,100 analysts worldwide, IDC offers global, regional, and local expertise on technology, IT benchmarking and sourcing, and industry opportunities and trends in over 110 countries. IDC's analysis and insight helps IT professionals, business executives, and the investment community to make fact-based technology decisions and to achieve their key business objectives. Founded in 1964, IDC is a wholly owned subsidiary of International Data Group (IDG), the world's leading tech media, data, and marketing services company. To learn more about IDC, please visit www.idc.com. Follow IDC on Twitter at @IDC  and LinkedIn. Subscribe to the IDC Blog  for industry news and insights.
Coverage